The 2022 Year In Review
The Warhorse Staff discusses the year's biggest moments

In the year 2022, was a long and eventful year. Memories were made and people were lost, but the effects that happened in 2022 will change the way we live forever.
Omicron Coronavirus of 2022
The Omicron Coronavirus has been worldwide spread this year with two Omicron cousins starting a spread as well. 
From December 2021 to February 2022, the number of children, 11 and younger increased from 44.2% to 75.2%. It grew from 45.6% to 74.2% among those ages 12 to 17. Among adults 18 to 49, seroprevalence increased from 36.5% to 63.7% over the time period, and from 28.8% to 49.8% among people 50 to 64. 
People were getting increasingly infected by this version of the Coronavirus, as well as many people have sadly passed away from it as well. The recorded evidence from CDC records shows that there were 199,815 people who passed away from January 5th to July 27th alone. The number of deaths per week was decreasing.
The Strangest Weather We Saw Last Year
The next topic is the Strange Weather in the USA. The weather has been changing due to a lot of stuff, but most of all we have weird temperatures in some parts of the world that are usually not like that. Not only the strange weather, but there have also been floods, tornados, and hurricanes. 
This past year 2022 the Las Vegas Strip had pouring rain that flooded some casinos twice and was in the span of two weeks where the casino had many problems with the roofs and fixing some machines. 
This was just the beginning, in Sioux South Dakota, had the Greenest Sky that has ever been seen on July 5th that moved in as a squall line.
The Midwest of the Northern plains had derecho with high wind speeds for a while too, if that isn't weird at all. 
North Dakota also had a giant washout, in mid-April they had a blizzard drop 30 inches in many parts. In The nearby town of Hatton, as a result of the snow they had a 30ft deep flood almost the length of a football field.
Worst "Karens" that are ridiculously fun to listen too
This year we had "Karens" left and right, many shown on Youtube compilations, TikToks and Reels on Instagram, and many more like Facebook. Some people need to chill out a little bit, or a lot at times. Come on people, we need some jail cells for people who actually are bad, not people who act dumb over foreigners having a conversation in the language they know.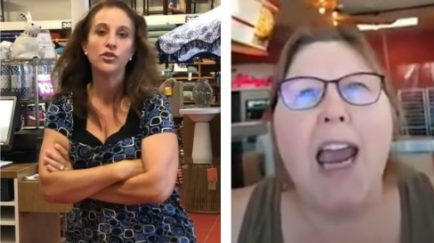 This brings us to our first new story, this "Karen" lady yells and harasses these girls for speaking a different language, and it gets worse… She harassed multiple girls and then assaulted a few of them for speaking in a different language, "Karen" started trying to slap one of the women in the face while doubling down on her racist language and even threatening to shoot them. Just overall she was being a racist and got arrested for it. In all honesty, just be kind to people and not a "Karen".
Medicine shortage 2022
The shortage of medicine is not uncommon, this being because it can usually be resolved within little time. For those patients who rely on over-the-counter medicine it may be a little more stressful than for those who regularly just buy over-the-counter pain- and fever-reducing medications for their sick kids, but in 2022 parents are having to do more searching than they usually do to get the brand of medicine they are used to giving to their children. Right now, pain and fever medications for children are in short supply in some places because of the viral illness flu, RSV and Covid-19 hitting the United States at the same time, creating a bigger demand for these medicines. Pediatricians are saying they have never seen so many kids sick at once.
Uvalde, Texas Shooting Incident 
In May of 2022, a mass shooting happened in Uvalde, Tx including 19 students and 2 teachers killed. This was the third-deadliest school shooting in U.S. history. The 19 students and 2 teachers were killed when a gunman opened fire on Tuesday at an elementary school in Texas. The gunman was shot by law enforcement officials. The shooter entered Robb Elementary in Uvalde, Texas, at 11:32 am, local time, after shooting his own grandmother and crashing his vehicle near the school. 
The shooter's grandmother was left in critical condition on Wednesday morning. The shooter was wearing body armor, exchanged fire with law enforcement officials and multiple officers were shot then later the suspect was eventually fatally shot. He was an 18-year-old who lived in Uvalde, which is west of San Antonio. His name is Salvador Ramos, abandoning his vehicle, then entered the school with a handgun and possibly a rifle and horrifically shot at anyone in his way.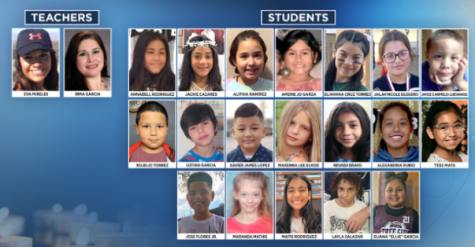 The Uvalde Memorial Hospital previously said it received 13 children from ambulances and buses for treatment, and that two people who arrived at the hospital were deceased. A second hospital said it was caring for a 66-year-old woman and a 10-year-old girl, both in critical condition, the 10-year-old girl was in good condition, and the 9 were in fair condition. Another hospital said it was caring for two adults, also both in critical condition.  At 2:00 pm, local time the kids were cleared up and parents picked them up. 
Brutal Murders of 4 University of Idaho Students 
A suspect was arrested for the brutal murders of four University of Idaho students, authorities said Friday. Word of the ar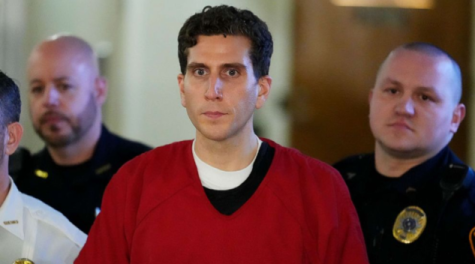 rest came more than six weeks after roommates Kaylee Goncalves, Madison Mogen and Xana Kernodle were found stabbed to death in their home in Moscow, Idaho, along with fellow student Ethan Chapin. The suspect, Bryan Christopher Kohberger, 28, was arrested in Albrightsville, Pennsylvania, Moscow Police said during a news conference Friday. He is facing four counts of first-degree murder and felony burglary, said Bill Thompson, Latah County prosecutor. Pennsylvania State Police said Kohberger was arrested on a fugitive from justice warrant. He is being held in Monroe County Correctional Facility pending extradition to Idaho, authorities said. Officials said they are limited in what information they can release, as the probable cause statement with details of the investigation is sealed under state law until Kohberger has appeared in an Idaho court. He was expected to be back in court in Pennsylvania on Tuesday, Thompson said.
FIFA 2022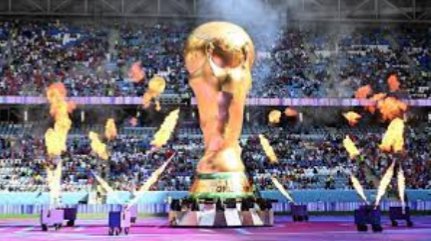 2022 also brought the FIFA Men's World Cup, which did not take place in the summer as it has, traditionally. The fall season World Cup was the first tournament organized in one of the Arab or Muslim countries: Qatar. Behaviors traditionally accepted such as the sale and consumption of alcoholic beverages were banned, as was a public show of affection between couples– especially of those belonging to the LGBTQ+ community. Nasser Al-Khater, president of the organizing committee for the Qatar 2022 World Cup, declared in the media that displays of affection will be punishable because they violate the precepts of Islamic Law, the religion that predominates in the country. 
Top Sports Highlights 2022
The most talked about 2022 sports highlights last year included the NFL Superbowl, Argentina winning the World Cup, and soccer legend Edson Arantes, also known as Pele, passing.
The Superbowl is a time of year everyone looks forward to, families gather around and host parties to watch the game together. This year's Superbowl was played by the Los Angeles Rams and Cincinnati Bengals. The Rams won with a score of 23-20. The halftime show was performed by Dr. Dre, Snoop Dogg, Kendrick Lamar, Eminem and Mary J. Blige.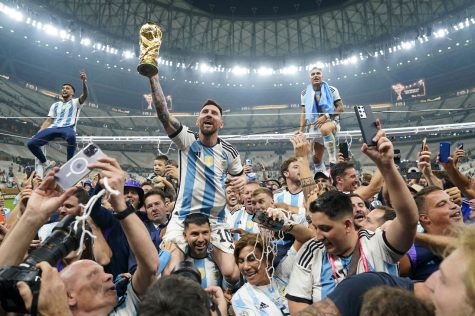 On Sunday, December 13th, 2022 Argentina played against Croatia in the World Cup final. The first part of the match was all about Messi, as the captain converted a penalty to give Argentina the lead. With two minutes left in the game, Mbappe took control of the game and scored two goals. Prior to this game, the World Cup had been going on for weeks with each game being intensely played, as the cup only happens every 4 years, this being due to teams having enough time to qualify for the tournaments.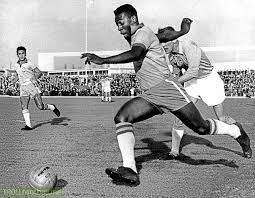 On December 29th, 2022, Soccer Fans from across the world mourned the death of legendary soccer player Edson Arantes who died at the age of 82. Arantes was well known in the FIFA world as he won his first World Cup when he was 17, and gained three more World Cup wins as part of the Brazilian National Team in 1970, 1962, and 1958.  His outstanding play on the field and his striving for spectacular goals made him a well-known star around the world.  Once Arantes announced his retirement in 1974, he proceeded to fame with his successfully published autobiographies and documentaries along with numerous musical pieces. 
2022 Best and Worst Movies
There was an abundance of movies that came out last year, some being the best thing to come out of 2022, and some that should just have stayed unreleased. Here's the best and worst movies to come out in 2022.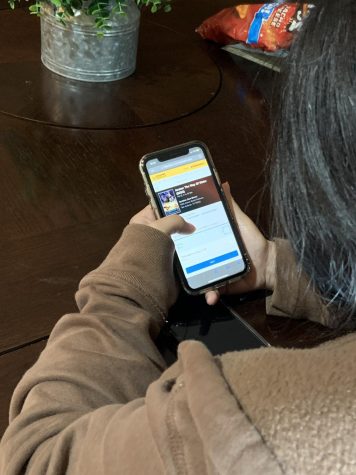 Best Movies of 2022
Hotel Transylvania: Transformania, 6/10 rating- February 
The Batman, 7.8/10 rating- March
X, 6.6/10- March
Everything Everywhere All at Once, 8.1/10 rating- March
Turning Red, 7/10- March
Sonic the Hedgehog 2, 6.5/10 rating- April
Bad Guys, 6.8/10 rating- April
Top Gun: Maverick, 8.3/10 rating- May
The Bob's Burgers Movie, 7/10 rating – May
Chip 'n Dale Rescue Rangers, 7/10 rating -May
Doctor Strange: Into the Multiverse, 6.9/ 10 rating- May
Elvis, 7.4/10 rating- June
Marcel the Shell with Shoes On, 7.8/10 rating -June
The Black Phone, 6.9/10 rating- June
Lightyear, 6/10 rating- June
Hustle, 7.3/10 rating – June 
Nope, 6.9/10 rating – July
DC League of Superpets, 7.2/10 rating- July
Where the Crawdads Sing, 4.6 rating- July
Minions: Rise of Gru, 6.6/10 ratings- July
Thor: Love and Thunder, 6.3/10 rating- July
Bullet Train, 7.3/10 rating- August 
Emily the Criminal, 6.7/10 rating- August 
Glass Onion: A Knives Out Mystery, 7.2/10 ratings- September
Barbarian, 7/10 rating- September
Dont Worry Darling, 6.2/10 rating- September
The Woman King, 6.7/10 rating- September
Wendlle & Wild, 6.4/rating – October 
Werewolf by Night, 7.2/10 rating- October
Enola Holmes 2, 6.7/10 rating- October
Lyle, Lyle, Crocodile, 6.1/10 rating- October 
All Quiet on the Western Front, 7.8/10 rating- October
Black Panther Wakanda Forever, 7.2/10 rating – November 
Strange World, 2.4 rating- November
The Whale, 8.1/10 rating- December
Puss In Boots: The Last Wish, 4.8 rating- December
Avatar: The Way of Water, 7.9/10 rating- December
Pinocchio, 7.7/10 rating- December
Worst Movies of 2022
Goodnight Mommy, 5.6/10 rating -January
The King's Daughter, 5.1/10 rating- January
Redeeming Love, 6.7/10 rating – January
Blacklight, 4.8/10 rating- February
The Bubble, 4.7/10 rating- March
The Nan Movie, 4.8/10 rating- March
Firestarter, 4.6/10 rating- May
The Outfit, 7.1/10 rating- March
Deep Water, 5.4/10- March
The Lost City, 6.1/10 rating- March
Morbius, 5.2/10 rating- April
Fantastic Beasts: The Secrets of Dumbledore, 6.2/10 rating- April
Good Mourning, 3.2/10 rating- May
Jurassic World: Dominion, 5.6/10 rating- June 
The Invitation, 5.3/10 rating- August 
Me Time, 5.1/10 rating- August
Blond, 5.5/10 rating- September
Black Atom, 6.4/10 rating- October
Amsterdam, 6.1/10 rating- October
Halloween Ends, 5/10 rating- October
Disenchanted, 5.6/10 rating- November 
The Menu, 7.3/10 rating- November
Music Being Ablaze in 2022
2022 was a year full of mixed emotions that originated from strange and ridiculous occurrences such as the infamous Will Smith slap that occurred on-air at the Oscars. But something that had critics swarming was the music industry and the many releases that came out over the year. 
People typically listen to music 4.8 times per day so there is obviously bound to be a most streamed artist or song and that title goes to the artist Bad Bunny for the most streamed album his concert in San Antonio was well attended by the Devine community. His album Un Verano Sin Ti was released in May was number one on the Billboard chart for 13 consecutive weeks and has been streamed 146 million times to date. 
There was a variety of musicians who came back into the industry this year. Beyonce and Taylor Swift released new albums, and Rhianna, who had stayed out of releasing music for 6 years, returned dropping a Lift Me Up for Marvel's Wakanda Forever soundtrack. And Beyonce released an album called Renaissance, which has a total of 16 songs. This album had a total of 43 million streams worldwide! 
But of course, some come and some go. On March 25, 2022, Taylor Hawkins, drummer for the popular 90's band the Foo Fighters, Taylor Hawkins had passed away, and later on in year an American rapper, Takeoff also passed later on in the year in November.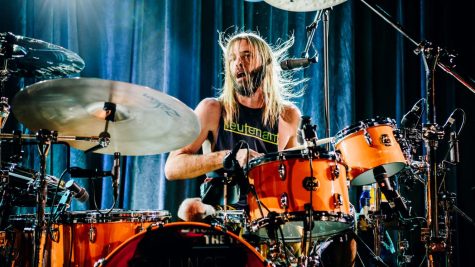 On lighter news of the unfortunate side of music in 2022 was that Ariana Grande is taking a break from making music and is focusing on "new versions of storytelling." You would figure she is talking about her reviving her acting career considering that she is playing a lead role in the, still in production, Wicked. 
While there was no new music from Grande, there was still so much from so many amazing artists that have not made a buzz in the music world in a hot second. One of the most popular albums that came out this past year was from SZA. SZA found most of her followers by having a countless number of her songs blow up on the popular social media app, Tiktok. On December 9, 2022, she released SOS which features a good variety of artists such as Phoebe Bridgers and Don Toliver. The album has 169 million streams which are absolutely insane considering that it came out only a little less than a month ago!! She is currently teasing a music video for the most popular song on the album 'Kill Bill'; on which I know me and a whole load of other people is very excited to see how it would be executed.