Team 21 gets ready for competition
This year, our Devine Highschool has a Robotics team that has a dream to excel and succeed in Engineering. Our elected officers for 2022-2023 are,
President: Theodore (Ted) Hinkle, Vice President: Eli James, Treasurer: Curtis Kuykendall, and Media Coordinator: Trinity Spurgers. With competition coming soon on the 23rd of October, your support will be extremely helpful and greatly appreciated, they hope you go and support them!
The Robotics team has had a rocky road due to the events of Covid, but that's not stopped these students.
"I feel the Robotics team will probably do pretty well this year, we have plenty of good students here and we have plenty of people willing to work, and I feel a lot better about this year then last year. I have a good feeling about it." Tommy said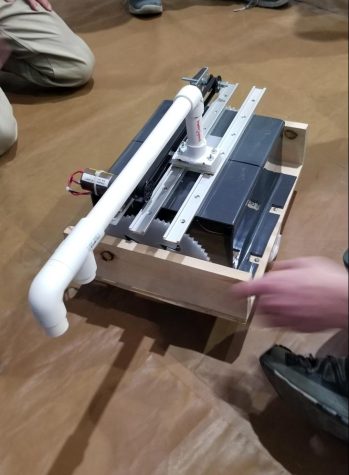 Sometimes leaders are someone who is there to help or just there to check up on things.
"I feel that I would be a great leader and be able to help others on what to do and be able to set an example for others" Ted said. 
Most of our team joined for fun or just something to do. 
"Originally I joined because they needed team members. That was year one, that was the only reason I joined year one, I was very interested in robotics because I recently watched 'Battle Bots' and I really wanted to do combat robotics because it's really cool", Eli said.
Others think our team thinks that it's a nice way to hang out with friends. 
"That I can program and hang out with my friends. To be able to program and help make 3D images out of things I want to make", said Nathan Fuentus. 
The team will head to Saint Mary's University on October 23 to test out there robot in the SA Best competition.