Trendy Costumes for Spooky Season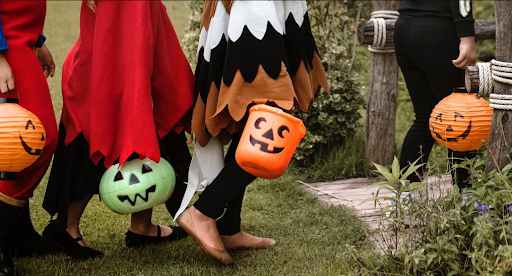 Halloween is right around the corner, which means the pressure of finding the perfect costume is beginning to weigh on us all. According to nrf.com, "Plans to celebrate Halloween are up this year compared with last and are close to pre-pandemic levels." With all the new media released this year alone, you will be sure to find a costume that will ease your mind. Here are some trending Halloween costumes for 2021.
As seen on TikTok, people have been dressing up as different Taylor Swift eras. From her self-titled debut album, to reputation, to folklore. This idea is perfect for your Swiftie friend group and interchangeable to fit your favorite artist.
The Marvel franchise kicked off this year with the release of WandaVision in January and there are a ton of great outfits in the show to choose from. You can dress up in the iconic Scarlet Witch costume, Vision, or even the main villain, Agatha Harkness. For a couple's costume, Wanda and Vision's get-ups from the Halloween episode are the obvious choice. 
As you also may have seen on TikTok recently, a trending party theme is dressing up as something starting with the first letter of your name. This will give your Halloween party a great variety and will keep you guessing what people's costumes are all night. 
Every year the Met Gala produces an influx of new, unique outfits for us all to judge and this year the attendees did not disappoint. Whether you liked some of these outfits or not, you have to admit they are quite distinctive and you will definitely be the most uniquely-dressed one on Halloween night.
After not being able to have them in 2020, this year gave us another Olympic Summer Games. For any sports fans, dressing up as a winning Olympian could earn you the gold this Halloween.
It does not look like DHS will be able to dress up this Halloween, but students are excited about their costumes nonetheless. 
Junior Class Vice President Jordan Erxleben shared that she and Junior Class President Harper Parson will be dressing up together. "Harper and I are going to be Dr. Nefario and Vector from Despicable Me." 
Freshmen Maddie Dubose and Hannah Brummage also have plans to dress up together. "We are going to be Dumb and Dumber in their suits," said Brummage. "I'm going to be in the blue suit." 
"And I'm going to be in the orange suit," said Dubose. "It is going to be very entertaining."