Putting a Twist on Easter Traditions
As we get acclimated to the beginning of spring, we can start to prepare for the holiday of the season– Easter. Those who observe the holiday were able to celebrate on Sunday. According to nrf.com, 80% of consumers in the U.S. celebrated Easter this year. 
The Christian festival celebrates the time during which Jesus Christ was believed to have been resurrected following the crucifixio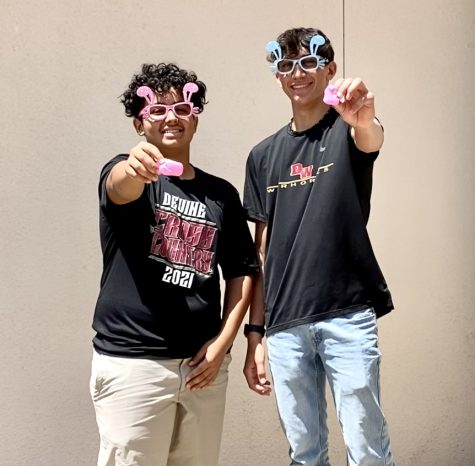 n. For those who do not practice the Christian faith, Easter gives families and friends a chance to come together and spend time with one another. 
Perhaps the most popular Easter activity, egg hunts give kids and adults alike a chance to search for eggs hidden around someplace outside. In recent years, the eggs are plastic and inside of them are usually small treasures such as candy, toys, and if you're lucky, cash. 
Cascarones are mostly used in Mexico during Carnival, but in American and Mexican border towns, the cultures have combined the use of these confetti-filled eggs to make for a fun Easter tradition. When a cascaron is crushed over one's head it is to signify good luck to that person as well as a funny joke.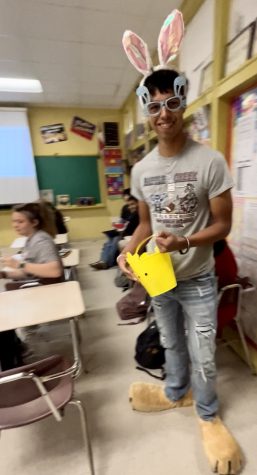 An egg and spoon race is a fun self-explanatory game consisting of balancing an egg on a spoon and racing toward the finish line. Anyone can participate in this game, but it could be challenging to make it to the end without dropping your egg.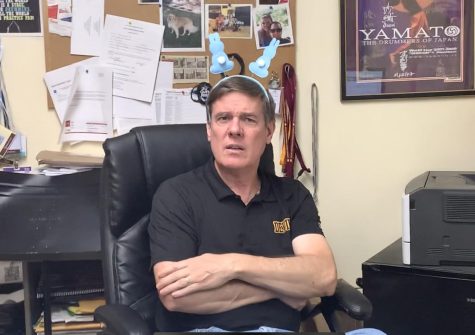 Because Easter is a family-oriented event, Easter brunch is perfect for gathering with loved ones and bonding over a nice meal. For brunch, you could go out to a restaurant or hold it at home and assign everyone a dish to bring. 
Due to the pandemic, Easter church celebrations have been virtual or nonexistent. With more people ready to attend services in person, this year brought in lots of church-goers for Easter as well as Good Friday. 
DHS students and teachers had Good Friday off in order to observe the holiday and prepare for Easter Sunday. But DHS students and teachers alike enjoyed participating in Easter traditions and those who believed in the Easter bunny waited for an impromptu visit from the Easter bunny.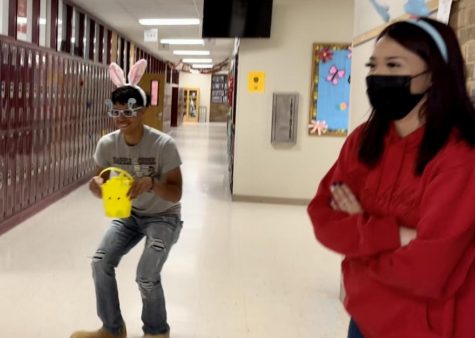 "I spent Easter with my family," junior Raynee Allen said. "We went to church and spent the rest of the day together," Allen added.